Welcome to ABC Rug and Carpet Care
888-829-7072
Call Us -
Get 15% Off All Our Rug Services
ABC Afghan Rug Cleaning Queens NY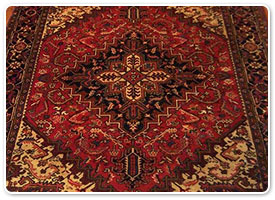 For the best Afghan rug cleaning companies in Queens NY, at ABC Rug and Carpet Care we delivery outstanding cleaning results at affordable prices. We do not use harsh chemicals or toxic industrial strength cleaners that can damage your rug and instead we use a green cleaning process that is gentle on your rug and safe for your home and environment. If you want Afghan rug cleaning experts, then you need to call ABC Rug and Carpet Care at 1-888-829-7072.
Cleaning and Rug Repair
ABC Rug and Carpet Care has a state of the art factory which can mend any fine fabrics or upholstery that you wish to have fixed. Also this company is licensed and insured so anything they clean is covered 100%. This company specializes in Afghan rug cleaning in Queens NY but also tackles any other work you need done. ABC Rug and Carpet Care has exceptional service and they will even send specialists out to your home and give you an in home appraisal or advice on whatever it is you may want cleaned or repaired.
Tough stains-No problem
One of the best professional cleaners in the business ABC Rug and Carpet Care can get your stains out without damaging your merchandise guaranteed. Whether it is an expensive Afghan rug or just a home carpet, no job is too big or small for us.
Pickup and Delivery Service
ABC Rug and Carpet Care cleaners pride itself on having exceptional service. Not only do they offer pickup and delivery services free of charge but they also do in home evaluations at no cost. Known for excellent service from start to finish ABC Rug and Carpet Care gets it done right. Once you find a professional cleaning company as good as ABC Rug and Carpet Care you will never go to anyone else.
Your Satisfaction Is Our Main Goal
If you are not satisfied with ABC Rug and Carpet Care work they will refund your money with no hassle. This is a fine company that does not pull any punches if you are not happy with them then they are not happy.
All in One Cleaner
Here at ABC Rug and Carpet Care you can get all your professional cleaning taken care of in one spot. Have your carpet and upholstery cleaned as well as your Afghan rug cleaned. Licensed professional cleaners who know how to work with quality merchandise is what ABC Rug and Carpet Care are all about. No item is too valuable for ABC Rug and Carpet Care as they have excellent insurance coverage and if you are concerned about a very valuable item then and they will provide you with proof of sufficient coverage for your property.
The best at what they do because they have done it for a very long time ABC Rug and Carpet Care have many years of experience in the professional cleaning business. So if you have a tough job call a professional, call ABC Rug and Carpet Care today.