Welcome to ABC Rug and Carpet Care
888-829-7072
Call Us -
Get 15% Off All Our Rug services
ABC Mattress Cleaning Queens NY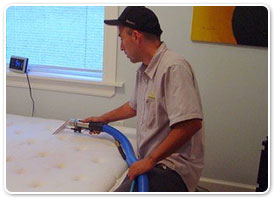 Over the years mattresses can become dirty and pick up odors. We use mattresses to sleep on every night of our lives so of course eventually there is going to be a need to clean them. Whether it is a drink spill, an accident, or just build up of grime over the years, ABC Rug and Carpet Care can take care of mattress cleaning Queens NY. With our professional services and equipment any stain will be gone in a flash. Falling asleep should be a relaxing part of the day instead of worrying about what is covering the mattress. Relieve stress and call ABC Rug and Carpet Care.
We Are A Green Cleaning Company
Mattresses are big and bulky so they are not very easy to move around. However, do not worry about moving it because we will come to your home at a convenient time and clean it. It is as easy as picking up the phone and letting us know what time is good for you. Once our professional cleaners are there they will use steam cleaning and shampoo to remove of any grime or stains. This combination of products has been tested by us and found to be very efficient at combating dirty mattresses. Also, the products we use are all green cleaning products. This means no harm to the environment and also it will not aggravate allergies.
Mattress Cleaning in Queens is one of our specialties. Our cleaners know the area and will be able to find any apartment, house, or condo as fast as their vans will take them. We have served the whole state and surrounding states but this is one of the locations that we know best.
We Will Professionally Your Mattress at a Great Price
No matter what kind of mattress you have ABC Rug and Carpet Care can take care of it. The tempur-pedic mattresses that are all the rage at the moment can be cleaned with our product. Also, more stiff mattresses with less foam can also be completely cleaned. Not only this but at an affordable price. The cleaners come to your home, clean your mattress, and only leave a modest bill. Also, the products used to clean the mattress are green cleaning products so there will be no harm to the environment. The chemicals that some mattress cleaners use can have an effect on people's sinuses and allergies but we refuse to use anything like this. We want to please the customer as much as possible.