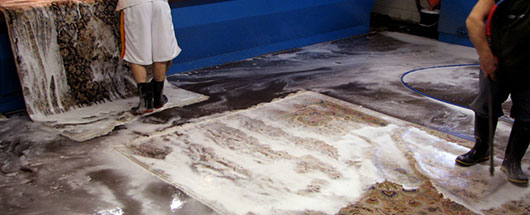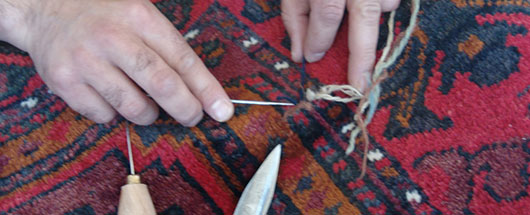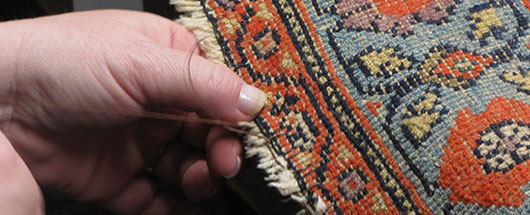 Welcome to ABC Rug and Carpet Care
888-829-7072
Call Us -
Get 15% Off All Our Rug services
ABC Chinese Rug Cleaning New Jersey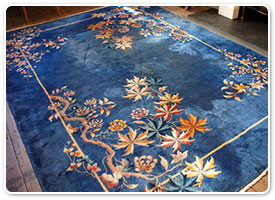 Chinese and other expensive handmade rugs should not be cleaned by just anyone. These rugs need special care by experts who specialize in cleaning Chinese rugs. A Chinese rug is considered an investment and a work of art; therefore they should be cleaned by experienced professionals. Keeping Chinese and other quality rugs clean will protect the value of the rug. ABC Rug and Carpet Care are experienced professionals ready to take over the care and cleaning of any Chinese area rugs. Their trained staff can remove any spill, stain, or odor that may be a concern. They are the well-known experts of Chinese rug cleaning New Jersey.
ABC Rug and Carpet Care Are Chinese Rug Experts
Is there embedded dirt on the rug? Are there stains that seem impossible to get out? Do you have pet odor problems with the rug? The highly skilled staff at ABC Rug and Carpet Care are licensed, qualified and experienced to remove stains and odors on Chinese rugs without any damage to the rug. Don't trust the cleaning of a quality Chinese rug to just anyone. Hire a professional that will take the time and care necessary to ensure the rug is as good as new when clean. ABC Rug and Carpet Care has their own factory for rug cleaning and has experience with valuable rugs. They know how they are weaved, the dyes used and other useful information for cleaning purposes. If a rug is damaged and needs repair, ABC Rug and Carpet Care offers rug repair also.
We Use of Green Cleaning Products
To avoid causing problems with allergies and the environment ABC Rug and Carpet Care is a totally green company, using green cleaning products for all their cleaning. There will be no harsh chemical residue in the rug to cause allergy problems. ABC Rug and Carpet Care's state-of-the-art rug cleaning facility uses the latest in new cleaning technology and has a fully trained staff as well.
Free Pickup and Delivery for All Chinese Rugs
Contact ABC Rug and Carpet Care for a free assessment of any Chinese rug. A technician will come out and look at the rugs, give a cost estimate and answer any questions about the cleaning and care of the rug. There is no charge for the visit, and the technician can pick the rugs up after the consultation. There is also free delivery when the rug is cleaned.