Welcome to ABC Rug and Carpet Care
888-829-7072
Call Us -
Get 15% Off All Our Rug services
Our Rug Cleaning Factory in New Jersey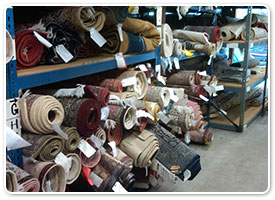 ABC Rug and Carpet Care are professional cleaners and we use specialize methods for eliminating dirt, stains and damage. We have a state of the art facility that guarantees the removal of odor and pet stains. We use all green and environmentally safe formulated products on your rug. Your rug will never lose its shape, natural texture and durability while it is in our facility. The rug cleaning factory will never use any harsh chemicals that will cause irreversible damage. We believe in upholding our services to very high standards. ABC Rug and Carpet Care will give our prompt attention to each customer. Our rug cleaning expert will be more than happy to book a free of charge consultation at your location. We will customize a rug cleaning plan to fit your needs.
Eliminating Pet Odor
We understand that rug wear and tear will happen over time. Pet ownership is a great responsibility, but they tend to leave embedded odors in the rug. ABC Rug and Carpet Care understands that vacuuming will never eliminate the odors. You will find that our method will remove the odor and leave the rug with a fresh scent. We use a strong green product that will eliminate odor from deep down in the foundation of the rug. Our rug cleaning factory in New Jersey will pre-wash and soak the rug to pull out all of the dirt, stains and pet dander.
Rug Spots and Stains
ABC Rug and Carpet Care cleaning can handle many types of spots and stains. The most common stains are pet, wine, food, juice; make up, ink, liquid medicine and unknown chemicals. We know how important it is to quickly remove and correct a stained area on the rug. Our experts know that removing the stains will preserve the life of your rug. Let us scotch guard your rug and prevent future stains.
High Traffic Wear and Tear
You can reduce the amount of wear by having the rug cleaning factory New Jersey handle the work. We know how to treat high traffic areas on the rug. Our experts will smooth out the indentations left by furnishings. ABC Rug and Carpet Care will professionally wash and reshape the fibers with a soft bristle brush.
Moth Proofing Your Rug
Moths can become a big problem when they lay their eggs and eat away at your precious investment. Our rug cleaning factory experts will immediately know how to rid the rug of the pests. Our facility is fully prepared to moth proof and repair any damage caused by insects. Our green treatment will kill moths and their larvae on the spot. No harmful chemicals will be used to moth proof your rug.
Call our experts today at 1-888-829-7072, and arrange a free in-home consultation with ABC Rug and Carpet Care Cleaning. All of our work is guaranteed, so you have nothing to lose. Ask about our carpet, mattress and upholstery cleaning services too.