Customer Reviews: :

I have 2 large rugs in my apartment. One is a very thick wool rug and the other one is a very beautiful Persian rug. I bought both rugs several years ago and just cannot live without them. Unfortunately they both got dirty. My wool rug is a off white and the dirt really shows up not to mention a few drink stains. Since my Persian is in my living room, it got pretty dusty. I called ABC Rug and Carpet Care since my neighbor used them and had good things to say about their service. I called them and after getting a great price, I let them take the rugs for cleaning.I got them back after several days - they have a free pick up and delivery service - and both rugs look just like new. Both rugs are dust free and my wool rug looks clean and no stains. ABC Rug and Carpet Care did a great job and I really like their service. If you need a great rug cleaning service, I give them my highest recommendation.
Beatrice G.
Hoboken, New Jersey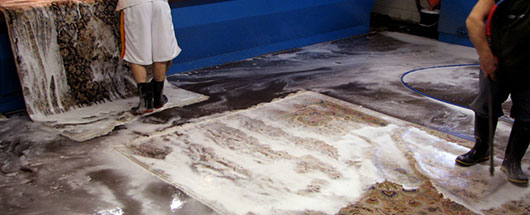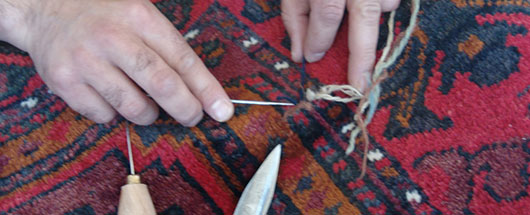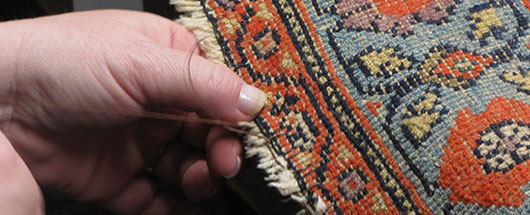 Welcome to ABC Rug and Carpet Care
888-829-7072
Call Us -
Get 15% Off All Our Rug services
Contact Us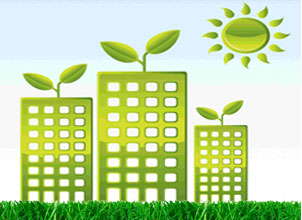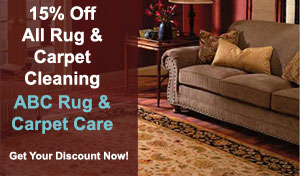 About Us
Since 1990 ABC Rugs and Carpet Care has provided professional rug cleaning and repair, specializing in Persian and Oriental rugs. We have a dedicated rug cleaning facility with a trained staff that can handle any type of cleaning, repair and restoration that will restore and extend the life of your rug.