Welcome to ABC Rug and Carpet Care
888-829-7072
Call Us -
Get 15% Off All Our Rug services
ABC Upholstery Cleaning Long Island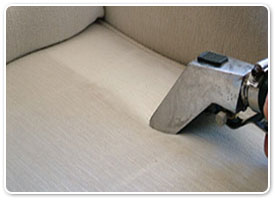 Do you repeatedly spray spot cleaners and then scrub your upholstery with poor results? You can clean in this manner regularly and your upholstery will still look worse over time because of insufficient deep cleaning and microscopic dirt deep down in the fabric's fibers. What you need is the help of a professional upholstery cleaning company.
Stop Scrubbing
Let ABC Rug and Carpet Care help you. We have the skills and the tools to remove dirt that's been hiding in your upholstery for years causing it to look drab and possibly smell. We provide professional upholstery cleaning in Long Island, New York, and all surrounding areas at affordable prices. Since 1991 we have been referred again and again as providing exceptional cleaning at exceptional prices. With one call we will arrange a convenient time to come to your home and get your upholstery clean and fresh again, 1-888-829-7072.
What's In Your Upholstery?
Milk
Juice
Pet Hair
Human Skin
Daily Dust & Dirt
Bodily Fluids (got kids or pets?)
We all know accidents happen, especially with kids and animals in the house. But some sources of spills and stains can cause more and longer-lasting damage than others. A thorough cleaning will not only improve the appearance and smell of your upholstery, but might just relieve unknown allergy symptoms that have been activated by the long-standing dust and other stuff trapped in your upholstery.
Having regular professional cleaning performed can improve the life of your furnishings as well as maintaining their usefulness and comfort. Our extensive experience in the rug and carpet care business has allowed us to perfect our process of caring for your upholstery with the best possible outcome.
We Can Do It All
We use only the greenest, safest cleaning products and methods, either shampooing by hand or machine or steam cleaning so you don't have to worry about harsh chemical smells or any harmful residue during and after cleaning. We have experience cleaning all kinds of fabrics:
Wool
Vinyl
Cotton
Leather
Polyester
Microfiber
Combination fabrics
Let Us Help You
If you're tired of doing it yourself and you've never used professional upholstery cleaning services before, it's time to call ABC Rug and Carpet Care. We guarantee you won't be disappointed. To schedule an appointment, please call one of our experienced upholstery cleaning experts today.