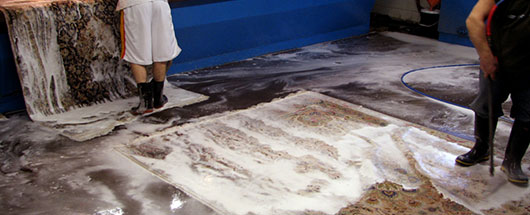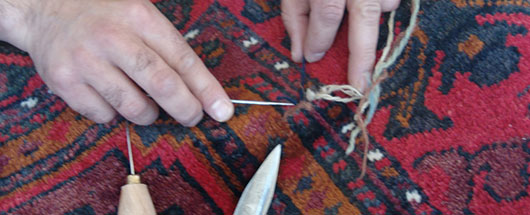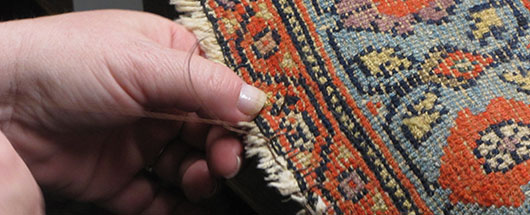 Welcome to ABC Rug and Carpet Care
888-829-7072
Call Us -
Get 15% Off All Our Rug services
ABC Green Carpet Cleaning Brooklyn
In 2008, the complaints for bed bugs in New York were more than 9,000. And that was just for bed bugs! The complaints for dust mites, pollen and other allergy or disease causing organisms were also at an all-time high.
These microorganisms, allergens and bacteria usually hide in mattresses, carpets, rugs and upholstered furniture. The problem with them is they're not easy to get rid of. Regular vacuuming and washing isn't enough to thoroughly clean your house.
To keep your family from getting sick and to prolong the life of your furniture, ABC Rug and Carpet Care offers green cleaning services in Brooklyn that can rid your house of all these harmful elements. We have a cutting edge green cleaning process that combines the power of organic ingredients with an oxygenated cleaning system to break down stains and neutralize germs quickly and efficiently. Our team is committed to being green, all the way.
At ABC Rug and Carpet Care, we provide tailored green cleaning services that will not damage your belongings in any way. Our experienced technicians will inspect your carpet or furniture to identify the fabric and stains we're dealing with to identify the best cleaning method to use. This way, your furniture or carpet will get the best cleaning possible. We also offer stain removal and odor removal green cleaning services in Brooklyn.
Green Cleaning Services Include:
Mattress Cleaning
Sofa Cleaning
Chair Cleaning
Car Seat Cleaning
Carpet Cleaning
Rug Cleaning
Leather Cleaning
Benefits Green Cleaning Approach
Our green cleaning equipment uses 30% less energy than other cleaners. ABC Rug and Carpet Care uses a combination of portable and truck mounted cleaning equipment, all of which are highly efficient and has low energy consumption. Our efforts to provide green cleaning services isn't limited to the cleaning solutions we use, it extends to our energy efficient equipment and energy saving practices.
Our organic solution dries quickly and doesn't leave any odors behind. Our cleaning technicians will never saturate your carpets, rugs or upholstery with cleaning agents or water to prevent the growth of mold and to make sure that your belongings dry quickly. Our energy efficient equipment will also remove all the germs, stains and dirty water from your carpet and furniture completely, leaving no residue or musty odor behind. On average, our quick dry process will leave furniture dry and fresh in less than 1-2 hours.
We only use 100% safe and organic cleaning products. At ABC Rug and Carpet Care, we take pride in cleaning as Mother Earth would, using natural ingredients that won't pollute the environment. As part of our green cleaning commitment, we only use non-toxic, environment friendly and biodegradable cleaning solutions that are safe for you, the environment, your kids and pets.
ABC Does Not Cut Corners
Unlike other cleaning companies in Brooklyn, we don't cut corners. When you call us for any green rug cleaning in Brooklyn, we will give you exactly what you expect.
If you're tired of being disappointed with other carpet and furniture cleaning companies, turn to ABC Rug and Carpet Care instead. We have already established our reputation among many families and business owners in the city. Aside from unparalleled cleaning service, our technicians will also provide you top-notch customer service and satisfaction.