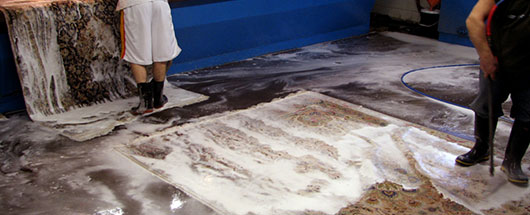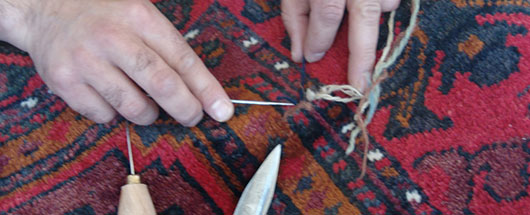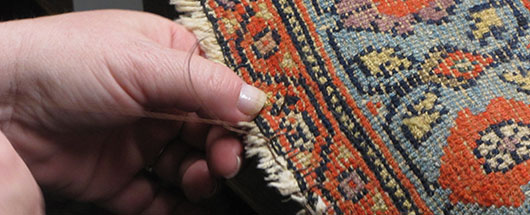 Welcome to ABC Rug and Carpet Care
888-829-7072
Call Us -
Get 15% Off All Our Rug services
ABC Oriental Rug Cleaning Brooklyn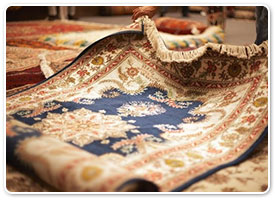 Good news for owners of expensive handmade Oriental rugs! Your family heirlooms have an amazing, reliable resource to preserve and clean them, enhancing their value at the same time.
Free Estimate
All you have to do is call ABC Rug and Carpet Care in Brooklyn for their free consultation in your home. They will estimate the cost of servicing your valuable rugs. At the same time, if you like, the company will even pick up the rug and take it to their state-of-the-art factory, where they will clean it using only green products. When it gets back to you, not only will your precious rugs be as clean as can be, their value will be enhanced. That's because an Oriental rug lasts longer when it is clean and de fumigated. ABC Rug and Carpet Care Brooklyn certainly sees to it that every Oriental rug they clean is good as new when it is returned to you.
Steam Cleaning and Rug Shampoos
ABC Rug and Carpet Care Brooklyn never uses damaging chemicals that will harm your cherished rugs or set off allergies at home. Their process uses both steam cleaning and hand washing with special rug shampoo to remove dust, dirt and any odors. Your rugs will be repaired if necessary to prevent more damage from occurring. They have hundreds of wools, in all colors, so they can reweave such damage as holes or tears. Their experienced employees use only the finest hand knotting. They can repair worn edges and hand sew fringes or repair binding. In this fastidious way, they help you preserve your carpet as a work of art.
What to Guard Against
How can you tell if it is time to repair an Oriental rug ? Moth damages are usually easy to see. But if the rug also looks faded, that may be because dirt is embedded in the fibers on the back of the rug, diminishing its color over time. It is wise to be particularly fastidious in caring for an Oriental carpet in order to increase its life and value. With ABC Rug and Carpet Care Brooklyn you have the advantage of licensed experts who oversee every step of the cleaning and repair.
ABC Rug and Carpet Care Brooklyn prices are surprisingly affordable, considering the cost of replacing a Oriental rug.
Upholstery and Mattresses
In addition to rare, expensive Oriental carpets, ABC Rug and Carpet Care Brooklyn also steam cleans and shampoos upholstery and mattresses. Again, only green products are used so that there is no possibility of allergic reaction or lasting odors. Call today and talk to one of our representatives about your home cleaning needs.