Welcome to ABC Rug and Carpet Care
888-829-7072
Call Us -
Get 15% Off All Our Rug services
ABC Handmade Rug Cleaning Manhattan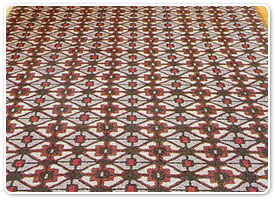 You live in Manhattan and you are proud of your successes. You are proud of your car. You are proud of your warm and cozy home. You are proud of your spouse and your children. You love your life and you love Manhattan. You spent a lot of time and energy furnishing your home in just the perfect way for you and your family. Life is dirty, those handmade rugs you have so carefully preserved over the years have absorbed some of that dirt, and you want the best cleaning crew possible to take care of your heirloom handmade rug.
Choose ABC Rug and Carpet Care for Your Rug Cleaning Needs
ABC Rug and Carpet Care is your choice for handmade rug cleaning. Sure, you could try some do-it-yourself cleanings and they might work out. But then again, you may end up ruining the rug that your family has fancied for generations. Let ABC Rug and Carpet Care clean your rug and you can rest assured that your family treasure will come back to you fresh and clean and just the way you remember it.
Their highly trained cleaning technicians will come out for a free consultation to discuss your cleaning needs and then arrange free pickup and delivery of any rugs you need cleaned at their state of the art rug-cleaning factory. Your expensive handmade rug will be in good hands with ABC Rug and Carpet Care cleaning services. ABC Rug and Carpet Care is more than just a rug cleaning company, they repair rugs as well. Their staff can repair almost any damage and can restore your rug to its original condition in almost all cases. They are not miracle workers but sometimes it may seem like it.
ABC Rug and Carpet Care is a Green Cleaning Company
Going green is important you, and we has your back. Their handmade rug cleaning in Manhattan is done in a factory where technicians use all green chemicals to remove embedded dirt, stains, even pet odors and urine. No harsh chemicals will be used in the cleaning of your rugs so you know you and your family will not be exposed to artificial cleaners that can cause so many different health problems.
You already know your handmade rug is a treasure and you should understand that having your rug cleaned in a professional manner keeps your rug in top condition and protects its value in cause you ever want to trade or sell it. ABC Rug and Carpet Care is truly the best handmade rug cleaning solution in Manhattan, NY.