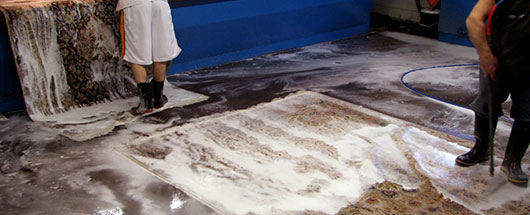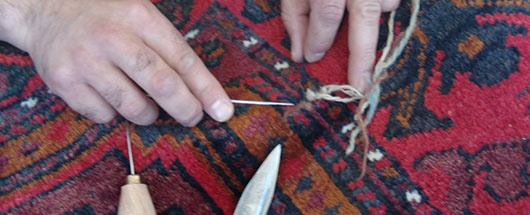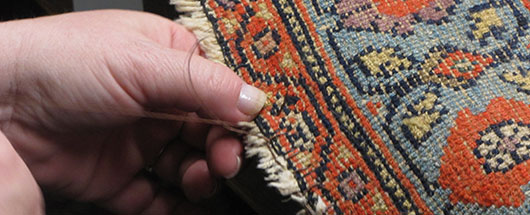 Welcome to ABC Rug and Carpet Care
888-829-7072
Call Us -
Get 15% Off All Our Rug services
ABC Wool Rug Cleaning Manhattan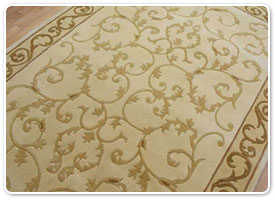 Did you know that it can take three people up to a year to make one handmade knotted rug? These very costly rugs are actually a piece of someone's life! And did you know that a 9x12 wool rug can hold up to 82lbs of excess dirt? Or, that DIY cleaning efforts cannot remove deeply embedded dust and dirt from most handmade wool rug?
If you are the proud owner of an valuable, handmade rug --- maybe it is even an heirloom --- you want to protect it from unnecessary devaluation and should use the services of an expert wool rug cleaning Manhattan company such as ABC Rug and Carpet Care. Good quality wool area rugs like these are an investment in our homes. If properly cared for they will bring comfort and beauty to any room and can even last for up to 100 years or longer. Anyone who has a rug of this value will want to have the most professional, experienced rug cleaner available to help take care of their rugs and maintain their value. This is why ABC Rug and Carpet Care is your most important ally.
An Environmentally Safe, Superior Cleaning
ABC Rug and Carpet Care use green cleaning products so there are no harsh chemicals used during the cleaning process. Therefore, no chemical smells or residue is left behind. Using green products to clean with is better for the delicate fibers that create your rug and extend its life, not to mention being better for you.
Our Rug Cleaning Process
ABC Rug and Carpet Care has years of experience in providing services for wool rug cleaning in Manhattan. Only professional, proven methods that leave rugs perfectly clean, smelling and looking fresh are used. As experts at repairing damage to rugs, if yours has been neglected or had an accident, they will happily give you an appraisal of the needed work and advise you on whether the rug can be restored to its original condition.
The method of cleaning depends on the condition and fibers of your rug. With delicate natural fibers like wool or silk, they are hand washed. (Synthetic fibers don't have to be handled quite as gently.) First, your rug will be dusted to get the excess dirt loosened, then vacuumed to remove the loosened dirt. Tough areas are spot cleaned. After pre- conditioning your rug is lightly scrubbed and shampooed in a special washing pit. If excess odors exist because of pets special deodorizing products are used to eliminate those bad smells. After drying flat it will be combed to finish.
More Reasons To Use ABC Rug and Carpet Care Over Other Companies
All staff is licensed and experienced
Free appointments for technicians to look at the rugs, answer questions about cleaning, and cost estimates
No cost pick-up and delivery at the client's convenience
Call ABC Rug and Carpet Care today!