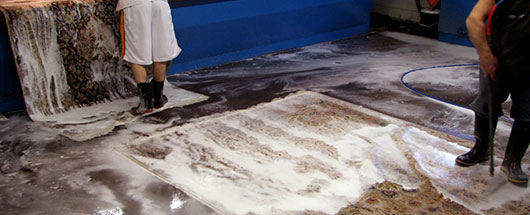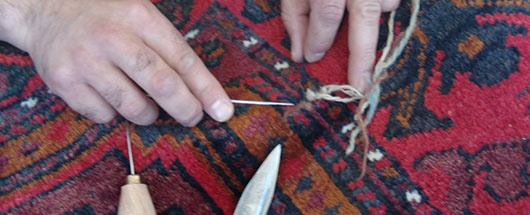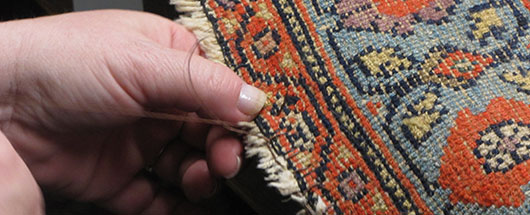 Welcome to ABC Rug and Carpet Care
888-829-7072
Call Us -
Get 15% Off All Our Rug services
Our Rug Cleaning Factory Manhattan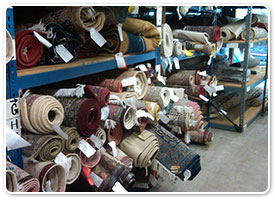 Owning beautiful rugs is a nice way to bring the rooms of your home together. But, these expensive rugs must be properly cleaned. However, this is not a job you can easily do on your own, which is why you need to enlist a professional carpet cleaning factory.
One of the problems rug owners have is dislodged dirt, but ABC Rug and Carpet Care will help with this problem. Our factory uses a method known as the hot water extraction cleaning method. So, how is this method done? First, heated water is sprayed on your rug. While your rug is sprayed, they'll vacuum your rug, which will get rid of any hard to see dirt. It's important to note this method can only be done by a group of professionals because they have the proper equipment in their factory. And, the ABC Rug and Carpet Care staff are all trained professionals.
We Remove Tough Stains from Your Rug
Stains are also a major problem with most expensive rugs. Stains are one of the worst problems because they're the most noticeable. ABC Rug and Carpet Care takes a stand against chemical treatment for expensive rugs because it'll damage the rug. For this reason, they try to use natural solutions for any stains your rug has. One method they use is hand washing and soaking your rug to remove any stains. But, if the stains are more extensive, ABC Rug and Carpet Care uses a green solution to remove the stain, which they make in their factory.
Say Good Bye to Pet Stains and Odors
Rug owners who are also pet owners have a completely set of problems. The odor of pet urine is the number one killer of expensive rugs. But, even the strong stench of pet urine can be fixed by ABC Rug and Carpet Care. The odor of pet urine is at times a little difficult to get out, but this team of professionals is experienced in getting rid of the smell. They'll perform similar tasks to getting out stains. ABC Rug and Carpet Care will work hard to wash out the smell, and they'll use their special green cleanser. This will insure the smell will come out and won't come back.
So, why should you choose ABC Rug and Carpet Care as your team of professionals? Well, for one they run the best rug cleaning factory in Manhattan, NY. In fact, they have a state of the art cleaning factory stocked full of the best in machinery. Plus, this rug cleaning factory in Manhattan has well-trained and experienced staff, so you can rest assured your rug will be taken care of. The best part about this company is they're exclusively a green company, so they only use green cleaning products. This way you won't get that awful chemical smell. So, if you want your rug cleaned contact ABC Rug and Carpet Care.
All work done by ABC Rug and Carpet Care is guaranteed. If want a no obligation visit by a tech call us now at 1-888-829-7072.