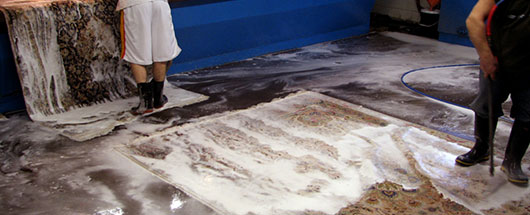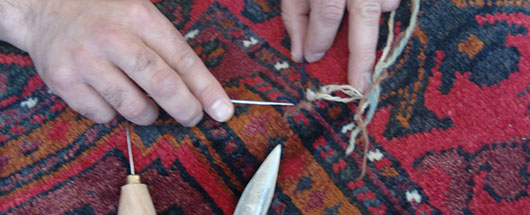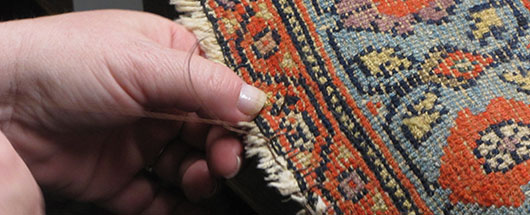 Welcome to ABC Rug and Carpet Care
888-829-7072
Call Us -
Get 15% Off All Our Rug services
ABC Carpet Cleaning Westchester NY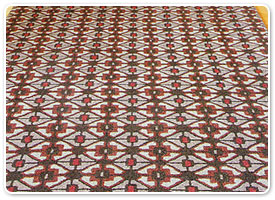 Your carpet is a precious accent to your home and should be well maintained and preserved. It can be if you choose to have it cleaned regularly by a professional cleaning service that specializes in cleaning carpets using techniques specifically designed to preserve the carpet's beauty. ABC Rug and Carpet Care can professionally remove those offensive odors like pet urine, tough stains and embedded dirt using green non-allergenic products with hand washing and soaking or through the use of state of the machinery with our advanced cleaning processes.
Starting the Carpet Cleaning Process
The client schedules an in-home consultation with a licensed technician. The specialized cleaning that the technician determines is needed during the in home consultation is done on the premises of ABC Rug and Carpet Care. After the carpet's specific issues have been identified the technician determines the best cleaning solution to remove the dirt but protect the color of the carpet.
Green Carpet Cleaning
We clean rugs using green cleaning methods which insure that no allergens are created by harsh chemicals or chemical odors. Our green cleaning solution is not harmful to the environment, free of toxic residues and non-corrosive, making it safe for nearly all known carpet fibers. Our green cleaners are effective at removing tough stains ranging from ink, wine and pet urine to food and wax. These cleaners also remove lingering odors.
Green Cleaning Is Good for the Carpet
Our green carpet cleaning techniques preserves the beauty of each carpet we clean. Each cleaning technique is properly chosen to successfully restore your carpet to its original condition, free of embedded dirt, stains and odors. Our state of the art machines are yet another means that may be utilized to perform the cleaning of your carpet.
Steam Cleaning
We add green cleaning products to our steam cleaning and shampooing process and providing your home with safe allergen free mattresses, carpeting and upholstery. Immediately after the process is complete, you can begin enjoying your very clean home with the confidence that your family will have no negative reactions to chemical residue or odors. ABC Rug and Carpet Care specializes in returning your home's soft goods to a clean, comfortable and safe condition.
Our Carpet Service Is Westchester's Top Green Cleaner
Try our service. We'll meet or exceed your expectations and we'll welcome your repeat business. Your home should be a reflection of your high standards from the decor seen at eye level to the decor that is under your feet. Allow ABC Rug and Carpet Care to help you maintain those standards. You can call for information at: 1-888-829-7072.