Welcome to ABC Rug and Carpet Care
888-829-7072
Call Us -
Get 15% Off All Our Rug services
ABC Upholstery Cleaning Westchester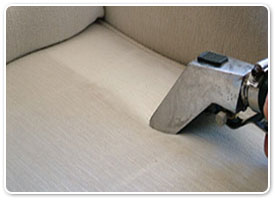 ABC Rug and Carpet Care is an upholstery cleaning Westchester NY service, which is also a state of the art cleaning factory with the latest machines and fully trained staff. ABC Rug and Carpet Care offers professional service at extremely affordable prices.
ABC Rug and Carpet Care Is a Full Service Home Cleaner
Upholstery cleaning Westchester NY cleans not only carpeting and vintage rugs, but also furniture upholstery as well as mattresses. This company understands the importance of keeping items clean and fresh at all times, which is essential for protecting the value of the item.
ABC Rug and Carpet Care offers both techniques of cleaning on items depending of course on the severity of the stain, steam cleaning and traditional shampoo cleaning. This company cleans with only all natural items and no harsh chemicals, using strictly green products in the efforts of illuminating any allergy flair ups in the home.
Call For Free Cleaning Consultation
This particular upholstery cleaning Westchester NY company provides a variety of services to their clientele such as free initial consultations, free pickup and delivery, and rug repair as well as specialty cleaning on items such as hand woven or vintage rugs. They completely hand scrub certain rugs with their all natural cleaners to thoroughly remove dust, stains, odors, embedded dirt, and pet urine. If a rug happens to be damaged when it comes in to be cleaned, then of course they will also repair it.
If a customer is strictly in need of the companies repair service then all they would need to do is make an appointment for a free consultation to discuss the damage to the area and possible techniques that could be used in the repair of the rug; setting up time for it to be worked on by licensed, trained and experienced workers.
It's very important to keep up with the maintenance of your carpeting and or upholstery to ensure to it doesn't get a buildup of dirt and grime, which in turn makes it much harder to clean and keep the natural appearance it once had when it was new.
It's strongly recommended to vacuuming routinely, continuously flip unsecured chair and sofa cushions, bedding and mattresses to not only help to keep them clean but to also keep an even wear appearance to the fabric. Also remember to regularly wash all arm and head rest covers on your furniture as well to help reduce a dirt buildup.
Call Us Today for the Best Service in Westchester
ABC Rug and Carpet Care is the absolutely the best choice when deciding to choose a rug and upholstery cleaning service. Our service and quality are unbeatable, as well as our knowledgeable staff. Give them a call at 1-888-829-7072 and a professional service technician will be happy to come speak with you and discuss all the cleaning options available without risking the look of your item.