Welcome to ABC Rug and Carpet Care
888-829-7072
Call Us -
Get 15% Off All Our Rug services
ABC Silk Rug Cleaning Westchester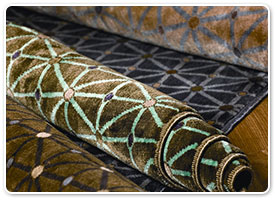 When it comes to silk rug cleaning in Westchester NY, no one can beat ABC Rug and Carpet Care. Their experience in the field of rug, carpet, upholstery, and mattress cleaning is second to none, just like their work ethic. They understand the importance of having a clean home and work place and their attention to detail shows in every job they preform. Here are some of the reasons why clients have been so pleased with ABC Rug and Carpet Care.
Protecting Rugs, Protecting the Environment
When it comes to cleaning silk rugs a delicate touch is needed. ABC Rug and Carpet Care uses gentle, hand washing techniques to remove stains, odors, and dust from their client's rug. This revitalizes it as well as making sure that all harmful pathogens are removed so that their clients can take comfort in the fact that their rug is germ free.
It should also be noted that ABC Rug and Carpet Care also takes pride in the fact that they use only chemicals that are environment friendly. They want to do their part in creating a greener tomorrow for future generations.
Maximum Convenience
ABC Rug and Carpet Care knows that sometimes their clients need to discuss their options before making a decision on how to have their silk rugs cleaned. ABC Rug and Carpet Care will consult with clients prior to working on a cleaning project so that all of the details are worked out and nothing is left to chance.
In addition to this, ABC Rug and Carpet Care has free pick up and delivery, to take a load off of the minds of their clients. They also pride themselves on being able to schedule big tasks like carpet cleaning and upholstery cleaning at convenient times for their clients. Interrupting the daily life or business of clients is the last thing they want to do.
Protecting Investments and Health
While most people understand what a big investment a silk rug is and want to do everything they can to take care of it and make it last, many overlook the health concerns associated with rugs and carpets. Essentially rugs and carpets act like huge filters that absorb harmful particles and pathogens from the air, helping to improve the air quality of a room. The problem arises when the rug and/or carpet isn't washed frequently enough and becomes unsanitary.
By having rugs s washed frequently, not only can a person ensure that their investment lasts a long time, they also insure that they keep their home and workplace sanitary. While it may not seem like a big deal to some, keeping rugs and carpets clean is one of the most important ways to prevent illness from various germs and particles. If you have more question please call us at 1-888-829-7072.