Welcome to ABC Rug and Carpet Care
888-829-7072
Call Us -
Get 15% Off All Our Rug services
Our Rug Cleaning Factory Westchester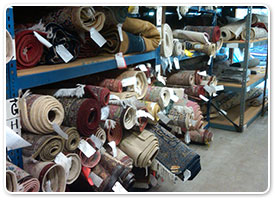 Our rug cleaning factory is the most advanced rug cleaning facility in Westchester county. If you're in the Westchester NY area, we are the only rug cleaning service that is worth your time. We take the time to care for each rug that we clean at our factory. Our factory has state of the art machines and hardworking employees. We use state of the art machines and in depth cleaning methods. We take care to make sure that rugs are cleaned effectively and safely. Don't trust your fine and expensive rugs in just anyone's hands. We have a fully trained staff that inspects every detail of your rugs before, during, and after the cleaning. We not only do a hand wash of your rug, we inspect every inch of your rug. We clean your rugs inch my inch to make sure that your area rugs are ready for any occasions. There are no stains or smells that can get past us. When we return your area rug to you, it will be better than new.
Our Rug Cleaning Factory Saves You Money
Our rug cleaning factory makes sure that cleaning your area rug is simply and cost-effective. We know that you lead a busy life. We do our best to work with you and your schedule. The customer is always right. Customer service is extremely important to us. Your happiness and satisfaction is the only thing that is more important to us than the state of your area rug. We will do everything that we can to make sure that you are fully satisfied with our factories cleaning of your area rug. Our rug cleaning factory is environmentally friendly. We do our absolute best to make sure that we are using the latest green technologies. Our cleaning solutions are environmentally friendly. We use natural products such as vinegar and alcohol in our cleaning solutions. We wouldn't want to expose you, the environment, or ourselves to harmful chemicals, so we chose not to use them. Any products used to clean your area rugs are considered "green". We want to make sure that our company is sustainable.
We Only Use Green Cleaning Solutions
Once we use our finely trained staff to clean and soak your area rug the rugs then go through a rinsing process. Although we do not use any harmful chemicals, we are still extremely thorough during the rinsing process. When area rugs have left over cleansing solution on them it can ruin them. During the rinsing process we make sure that there is absolutely no solution or soil left over on your area rug. We make sure that your area rugs dry quickly. Moisture build up can cause molding and bad odors. Our rug cleaning factory has a special drying process to eliminate the chances of molding and odors.
All work done by ABC Rug and Carpet Care's highly trained staff. If you want a no obligation visit by a tech for a consultaion, call us now at 1-888-829-7072.