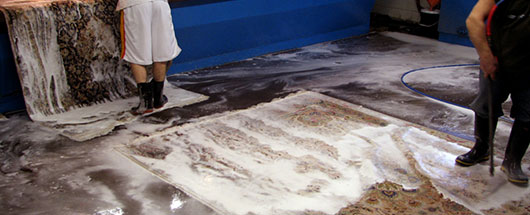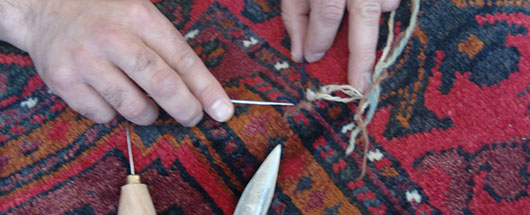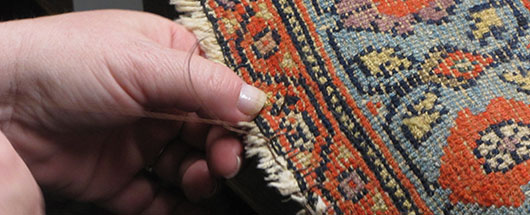 Welcome to ABC Rug and Carpet Care
888-829-7072
Call Us -
Get 15% Off All Our Rug services
ABC Chinese Rug Cleaning Westchester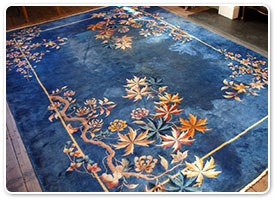 ABC Rug and Carpet Care knows the value of a beautiful handmade area rug. With our careful, safe cleaning and repair methods, as well as skilled technicians, preserving a handmade area rug's beauty and protecting its value so that it can be passed down for generations to come is easier than ever.
Chinese rug beautify and add glitz and glamour to a living room when it is placed on the floor. It brings out the beauty in your living room. This is why people with who to add style to their homes usually go for Chinese rugs. It usually adds a touch of class to the living room.
Chinese Rugs Benefit From Professional Care
Chinese rugs also come with their attendant problems, despite adding a classy look to the living room. The problem usually arises from the cleaning process when it becomes dirty. Dirt embedded in the rug, tough stains and odor arising from pet urine, spilt drinks and other liquids can actually the damage the rug. Thus maintaining a Chinese rug is of utmost importance to protect the value of the rug.
Most people want to do the rug cleaning all by themselves. This is a very difficult and tedious task for a person without the required expertise. In addition, the best cleaning results cannot be achieved by a non professional. This is why a good rug cleaning company with excellent reputation should be contracted to take care of the rug cleaning. These companies are professionals in the rug cleaning business and achieve the desired, clean and sparkling result on the rug.
We Are Westchester's Premiere Oriental Rug Cleaner
Living in the Westchester, NY and looking for an excellent Chinese rug cleaning company? You don't have to look too far again. ABC Rug and Carpet Care Cleaning is the perfect place to take care of your rug cleaning problems. With a state of the art rug cleaning factory, well stocked with the latest rug cleaning equipment, your Chinese rug is in safe hands. Our staff who are licensed, experience and excellent professionals will bring back the classy and sparkling look of your Chinese rug.
All that is needed to return your rug to its former clean and glamorous state is to set an appointment with us at your convenience. We give top priority to our clients' convenience. This is why we offer free pickup and delivery of rugs to our clients at anytime of their choice.
A technician can be sent to the client to look at the rug and answer any of the client questions. This usually done to clear any doubt the client might have about the quality of our service. This service is usually offered free of charge to our clients.
Serving Westchester for Over 20 Years
Residents of Westchester, NY who have difficulty in locating a tried, trusted and reliable Chinese rug cleaning, should contact at ABC Rug and Carpet Care. All our clients always come back to us to handle their rug cleaning again. This is because they are delighted with the quality of our services. Your story won't be different when you try our services also.